|
Tuesday, May 18th, 2010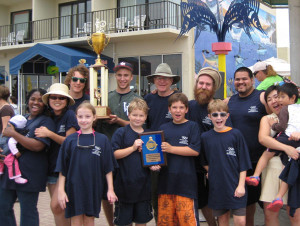 Sand Sculpture Artist Team
GMF+ has been a regular Business Division participant in the annual Neptune Festival Sand Sculpture Contest in Virginia Beach, VA. GMF+ has won its division more times than any other contestant in the 35-year history of the event, including a four-consecutive-year run. It has successfully faced the competition of many large architectural firms with 100's of employees and dozens of architects on staff. Victory for the underdogs!
> View Sand Sculpture Photo Gallery
Posted in About, Profile | Comments Off on Sand Sculpture Artist Team
|
GREGORY M. FRECH
Urban Underbelly
is a blog that seeks to share the back stories of successes and struggles in achieving the visions of New Urbanism, especially in Hampton Roads, Virginia
New Urbanism
: is a city planning and architecture movement directed at the creation and restoration of vibrant neighborhood places: centralized, sustainable, walkable and socially diverse.
Social Media